The Scope
Mansfield Area Guide
Find out about Mansfield and why it's one of the most desirable areas of Nottinghamshire to live in.
This is Mansfield
Mansfield is a large market town in Nottinghamshire with population of 106,500 residents. The town's history stretches back to 1227 when it was given the Royal Charter. With a rich mining past, Mansfield is also known for brewing ale, as well as it's football team, Mansfield Town Football Club.
The town's location makes it commutable from Nottingham, Derby, Chesterfield, Newark and Sheffield. The area benefits from vast urban development within the town centre itself, yet is surrounded by green spaces offering the perfect hybrid between both for property hunters.
Property types in Mansfield
The majority of sales in Mansfield during the last year were semi-detached properties, selling for an average price of £140,031. Detached properties sold for an average of £247,552, with terraced properties fetching £100,202.

The most commonly sold properties in Mansfield are semi-detached. The area has a mix of period properties and new builds. The main difference between hunting for a property in Mansfield versus nearby cities, is that many homes here are set in spacious grounds. This makes Mansfield an ideal location for property hunters with families or pets, since there is plenty of room to run around in.
Property Prices in Mansfield
Mansfield has an average property price of £168,282. The UK average property price is £245,443, which makes property in Mansfield £77,161 cheaper on average.
Semi-detached properties in Mansfield sell for an average of £139,998. Detached properties sell for an average of £247,552 which is still below the UK national average property price. Terraced properties in Mansfield sell for £100,539 on average.
Schools
Mansfield has an excellent distribution of schools across the town, with primary, secondary and further education facilities in easy reach.
Some of Mansfield's top rated schools by Ofsted include Abbey Primary School, Heatherley Primary School, St Edmund's CofE (C) Primary School, The Flying High Academy and Farmilo Primary School and Nursery.
Amenities
There's plenty of variety in Mansfield, whether you're after a home crafted pint or time spent in the great outdoors with the kids. The town also has its fair share of galleries including Pleasley Colliery, which is a nod to Mansfield's mining past.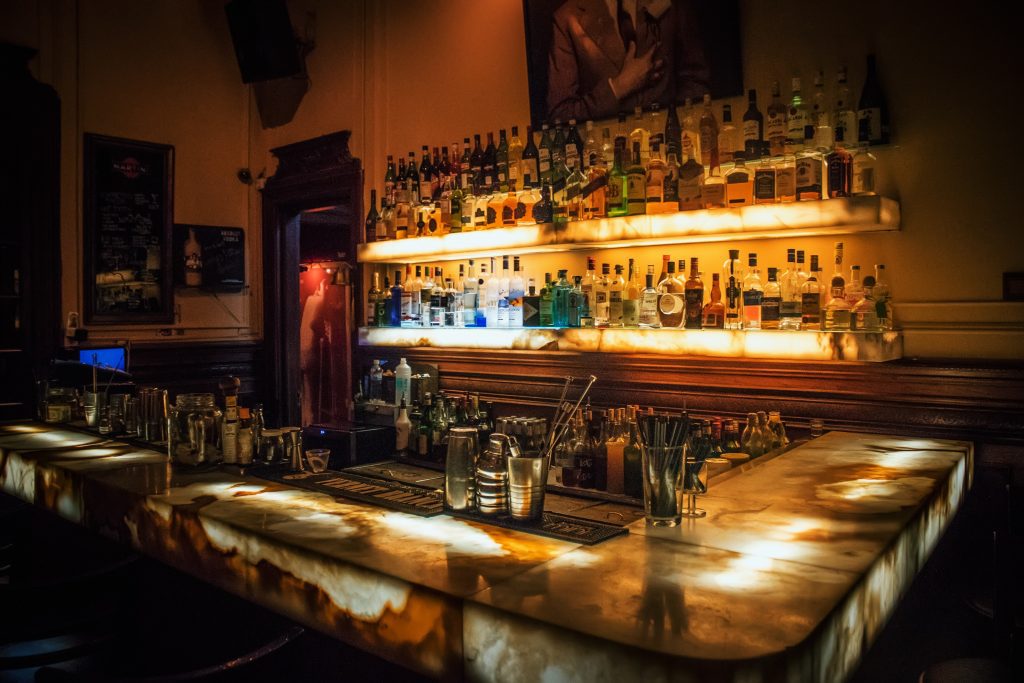 Bars
Whether you're after some authentic Mansfield ale or an exotic cocktail, you'll find it all in the wide plethora of bars Mansfield has to offer.
The Brown Cow on Ratcliffe Gate is the top rated drinking establishment in Mansfield. Head here if you fancy a delicious golden pint, with 12 hand pull real ales to choose from.
The Jug and Glass Inn is a delightful 17th century pub which is located next to the River Poulter. It's the ideal spot for some cool refreshment on a warm summer's day.
Shops
Mansfield has a bustling town centre that's lined with high street favourites. This includes the Four Seasons Shopping Centre, which has over 50 big name stores all under one roof.
As Mansfield is also close to various nearby towns and cities, there are plenty of shopping centres offering more specialist goods within a short drive of Mansfield.
As well as shopping centres in Nottingham, Mansfield is only a 40 minute drive to Meadowhall Shopping Centre in Sheffield, which is one of the largest shopping centres in Europe.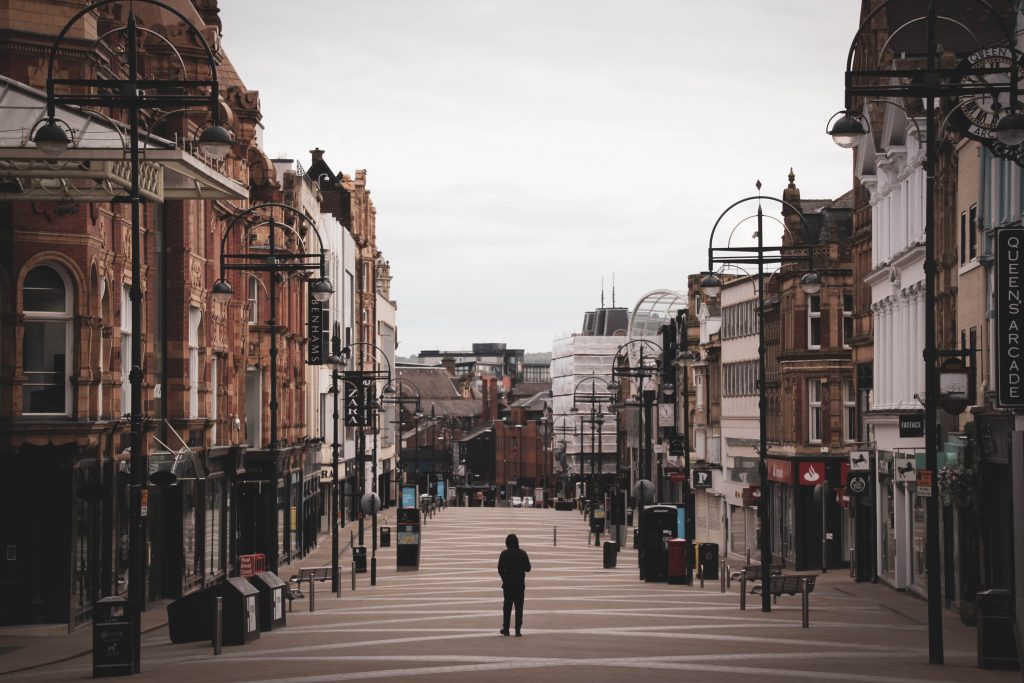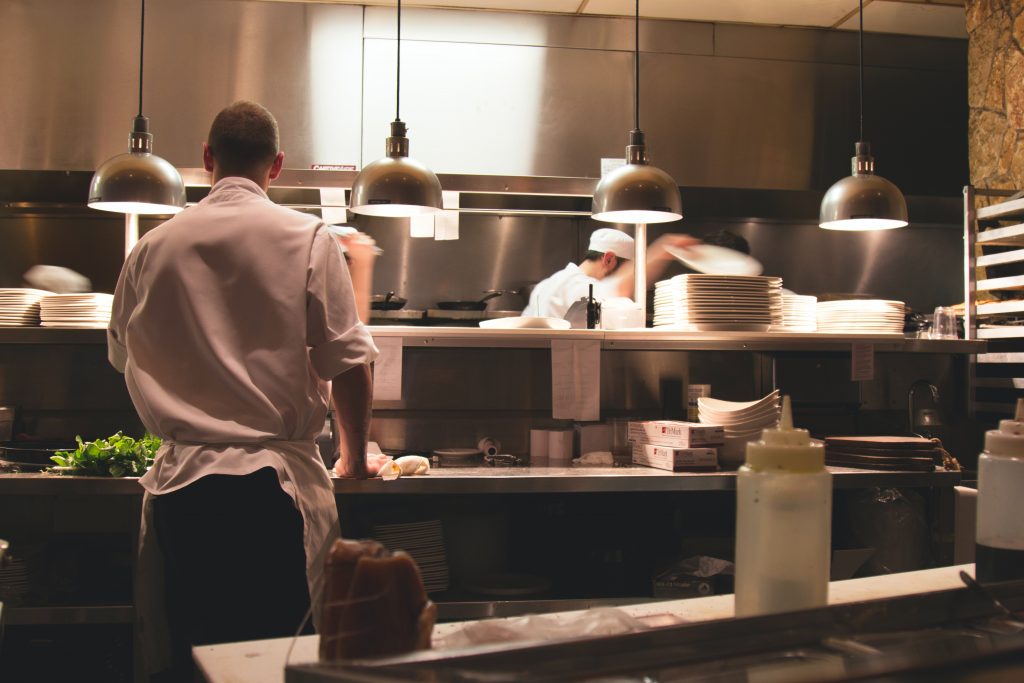 Restaurants
The culinary scene in Mansfield has something to suit all tastes.
There's a real mix of Asian cuisine from the likes of Smoke & Ice, Victoria Tandoori, Rima-Faz Indian and Waterlily Restaurant.
Traditional British food can be found at Refined, Red Gate, The Devonshire and The Red Bar and Grill, among many other excellently rated establishments in the town.
Parks
Nottinghamshire is well known for its parks and outdoor spaces, and Mansfield is no exception. The town has an abundance of parks and golf courses dotted right across it.
Thieves Wood is a picturesque national forest on the edge of the town. It's perfect for a stroll with the dog, especially to capture the vibrant colours of autumn, with the sun shining through the trees.
Just further south from Thieves Wood is Newstead Abbey, a 12th century residence that formally belonged to Lord Byron. Check out its luscious grounds whenever you're in need of a quiet escape.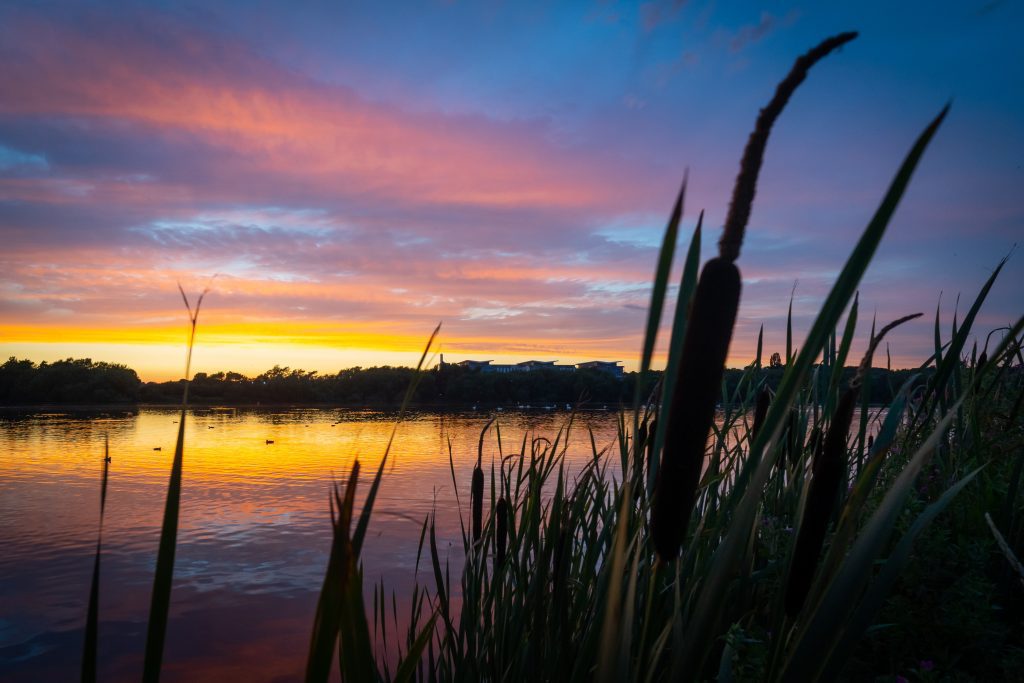 Overall, Mansfield is a town that has a lot of promise for property hunters. It's much lower than average property prices means your money will go much further here, especially compared to one of the many nearby cities Mansfield is within close reach of.
Whether you're looking to commute, raise a family or retire here, Mansfield is worth considering. It's green open spaces offers the chance to leave the bustle of everyday life behind, without having to fork out more money for your property, as you would find elsewhere.