The Scope
Nottingham Guide
Find out about Nottingham and why it's one of the best areas of the UK to buy a property in.
This is Nottingham
Nottingham is a city in the Midlands that 290,000 residents call home. Its a place where people come to work, live and study. The River Trent runs through the heart of the city, and on either side you'll find plenty of amenities including schools, shops, entertainment, green spaces and world class healthcare facilities. The city is also home to two very well known universities, the University of Nottingham and Nottingham Trent University. Both institutions create high demand for student housing in the area, with many choosing to settle here after they graduate.
The benefits of Nottingham's central location is that it's also in close proximity to several other nearby towns and cities. It also has property prices that are lower than the national average, making it much more affordable to get on the property ladder here.
Property types in Nottingham
Nottingham is a city that is steeped in history which is believed to go back as far as the 11th century. As a result, you'll find plenty of period properties including terraced and detached homes. However, as a vibrant city, you'll also find plenty of modern apartments in Nottingham too. Regardless of your property requirements, there is something to suit everyone in Nottingham making it a very versatile place to start your property search.
Property Prices in Nottingham
The average property price in Nottingham is £214,435 on average. This makes it £21,238 cheaper than the national average of £235,673. Flats in Nottingham sell for an average of £148,094. Terraced houses sell for an average of £137,749 in Nottingham, making the city much more affordable than other areas of the UK, especially the South East.
Schools
Nottingham has several catchment areas, all of which offer a wide choice of schools and higher education institutions. In total, there are 89 primary schools, 32 are secondary schools and 20 further education providers.
The standard of education is good across the board in Nottingham. However, the top rated schools in the city include West Bridgford School, The Becket School, Toot Hill School, Carlton le Willows Academy and Rushcliffe School.
Amenities
As a bustling city, Nottingham has everything you could possible need to work, live and play all within a short distance. Many people also travel from outside of the area to experience the city's many bars, restaurants and entertainment complexes.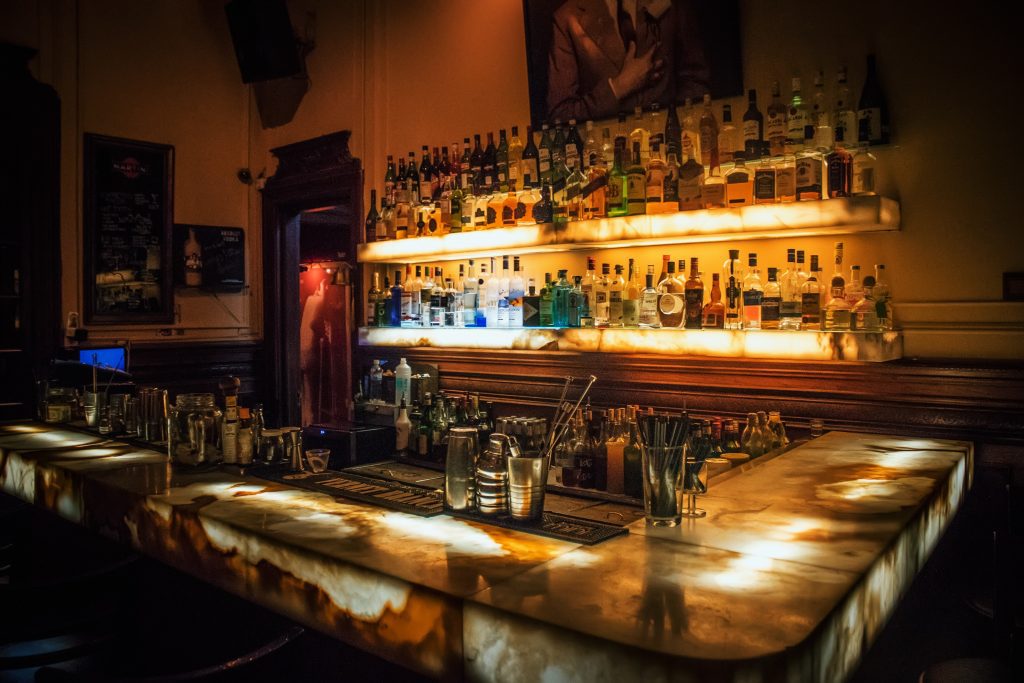 Bars
There are over 130 bars in Nottingham meaning your thirst will never go unquenched. Ye Olde Trip to Jerusalem is favoured with locals and tourists alike and is the oldest inn in England, dating back to 1189AD.
Other notable mentions include Rock City, Rescue Rooms, Be At One Cocktail Bar, Tilt, and Gincident.
For something a little different, head to The Lost City on Burton Street. Here you can combine Indiana Jones style mini golf with your favourite alcoholic tipple.
Shops
As a busy city, Nottingham is not in short supply of shops. From department stores to high street favourites and even a wide array of independent shops, Nottingham has it all.
The biggest shopping centre in Nottingham is Intu Victoria Centre which has over 120 different retail and food outlets. Other popular shopping areas include Queens Chambers, The Exchange and Flying Horse Walk. There are several retail parks that surround the city too.
The main shopping district in Nottingham is Clumber Street, which is famous for being one of the busiest shopping streets in Europe.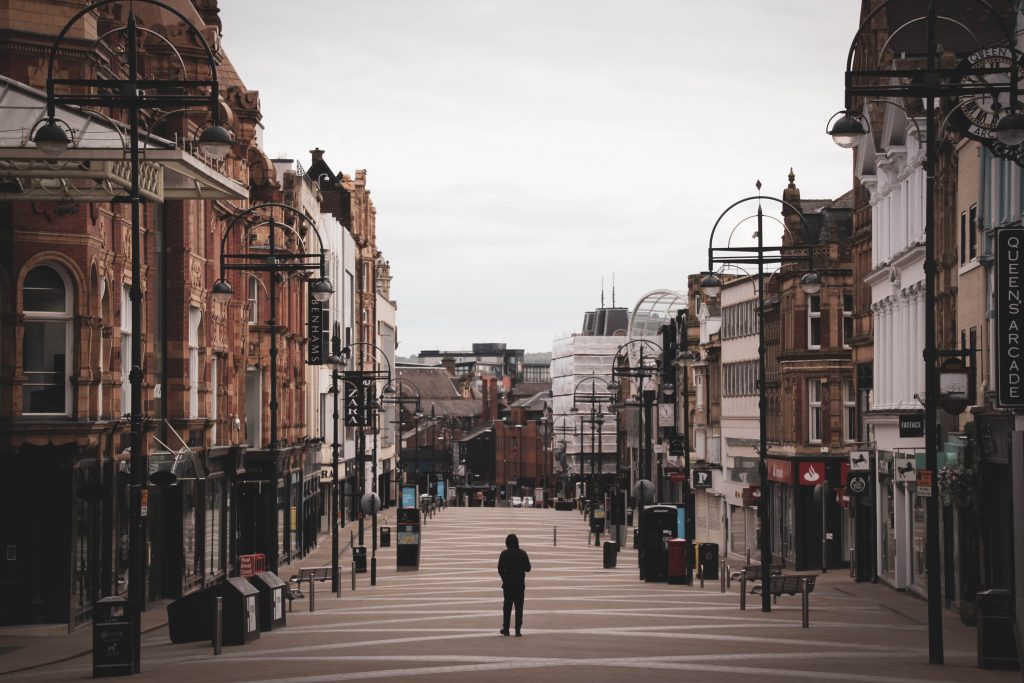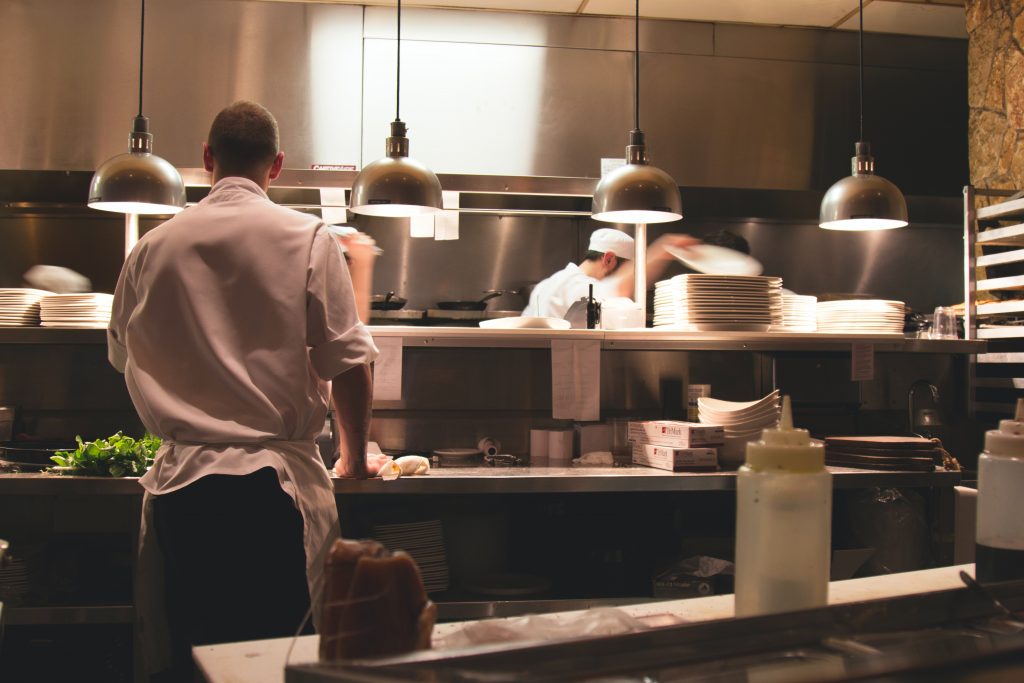 Restaurants
Every type of cuisine is catered for in Nottingham. From fine dining to Indian food, Italian to Spanish. There are over 1,000 restaurants here to satisfy your appetite.
A jewel in the crown of the Nottingham food scene is Restaurant Sat Bains. This two Michelin starred restaurant is run by the famous chef of the same name. Here you'll find world class dishes that are delivered over a 7 or 10 course tasting menu.
The likes of Le Mistral Sherwood, Calcutta Club, Revolucion De Cuba, Revolution Cornerhouse and The Cumin Restaurant are also very highly rated too.
Parks
Think you can't have plenty of lush open green spaces in a city? Think again! Nottingham is surrounded by various parks and nature reserves for you to enjoy whenever you need some relaxation.
Towards the south west of the city is Attenborough Nature Centre, which offers a peaceful place to escape, where you can walk on nature trails and discover all kinds of wildlife. It also borders the River Trent which equally offers a serene backdrop to a walk in the countryside.
Elsewhere in the city, there are plenty of parks to enjoy such as Wollaton Gardens, Broxtowe Country Park, Forest Recreation Ground and Rushcliffe Country Park which sits towards the south of the city.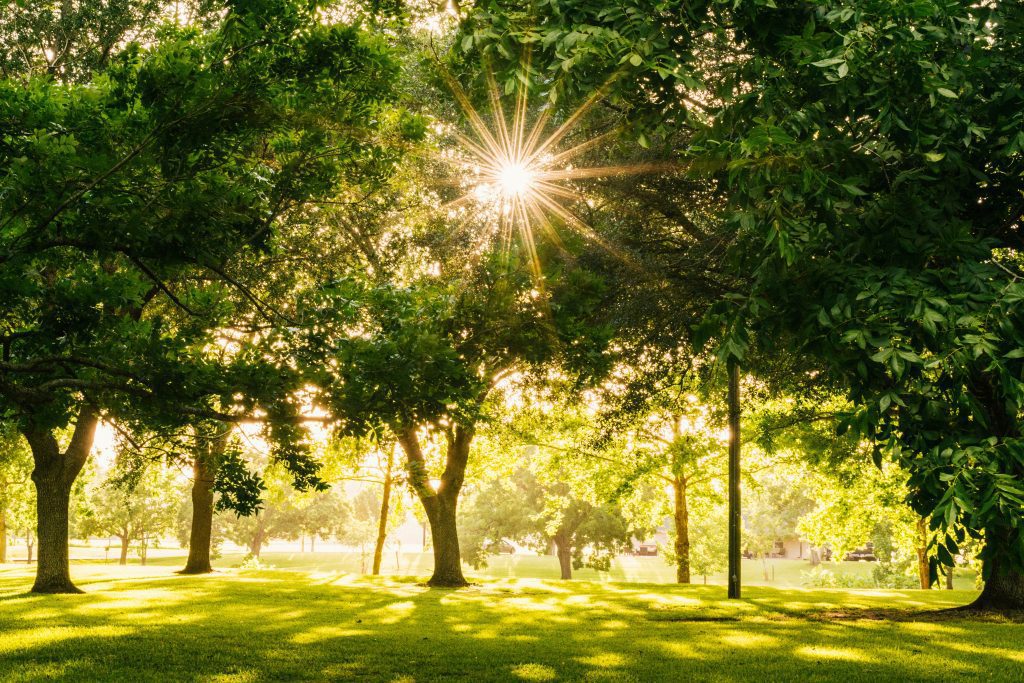 In summary, Nottingham has a lot to offer renters and buyers alike. It is a city full of industry, and while it's synonymous with pharmaceuticals, sectors such as finance, business, food and manufacturing all thrive here. The creative industry is also a huge part of the culture of the city.
Alternatively, if you are interested in renting or letting a property in Nottingham, we're here to help. Contact us today and make your dream property in Nottingham a reality.