If you are a landlord looking to let out your property then the one thing that can make or break your experience is the letting agent you choose. That's because a letting agent acts as a middleman between you and your tenants. If that journey isn't a smooth one for either party, then it can leave you out of pocket and ultimately frustrated.
With a great lettings agent at your side, you will be safe in the knowledge that your investment is working out as you planned. But what exactly should you look out for? Here are some top pointers on what makes a great letting agent point you in the right direction. 
What Services Do Letting Agents Provide?
Ascertain the rental value of your property
Market your property to prospective tenants
Arrange viewings
Liaise with tenants
Complete administrative tasks relating to tenancy
Collect rent on your behalf
Offer a fully managed service
Check Their Credentials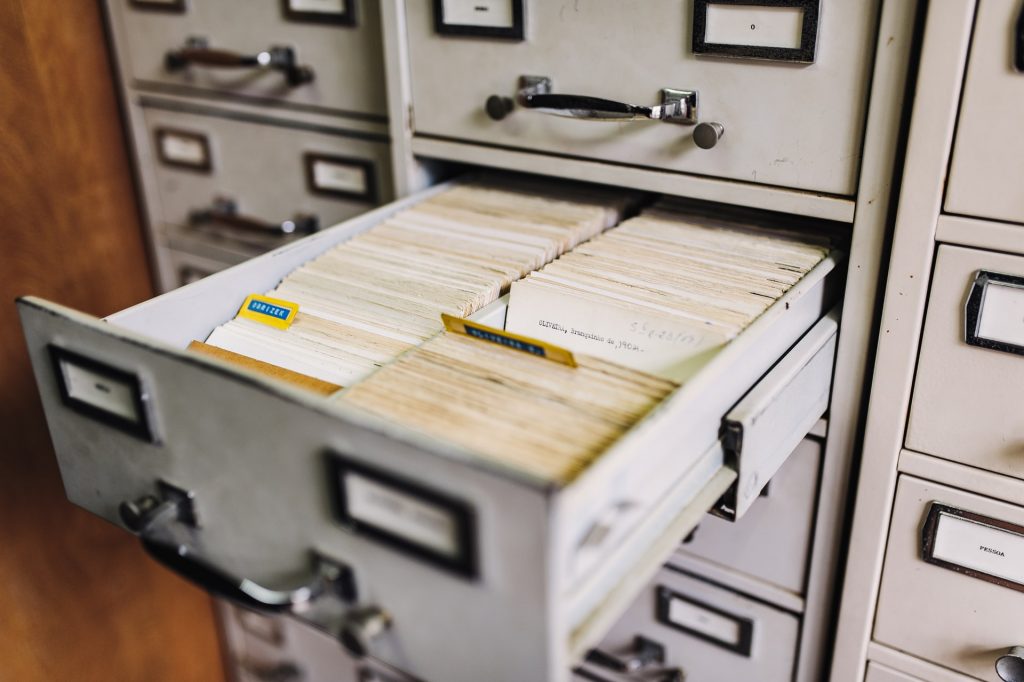 Before you sign any contract or hand over a single penny to a letting agent, you need to do your homework to make sure they are legitimate. One of the best ways to do this is to check if they are registered with a regulatory body, such as The Property Ombudsman which we are here at Fairview Estates.
It is a legal requirement to be registered with both The Property Ombudsman and The Property Redress Scheme. If the letting agency you are considering is not a member of either, they can be fined £5,000 by their local council.
Choose Someone Who Knows The Area
It's all well and good getting swayed in by the online-only estate agents. But what you have to ask yourself is whether any of their employees have ever visited your area, let alone have ever heard of it before. 
Why do we ask? The answer is your property is not a random item on an auction website that can effectively be purchased by anyone across the UK – your property is going to appeal to people who live locally. Hence, the letting agent must know the area including its suitability for different target markets. Plus, they'll need to know the area's selling points like the back of their hand.
This is just one of many reasons why local estate agents should never be overlooked. The chances are they've sold or let properties down your street without you even realising.
Look At The Quality Of Their Listings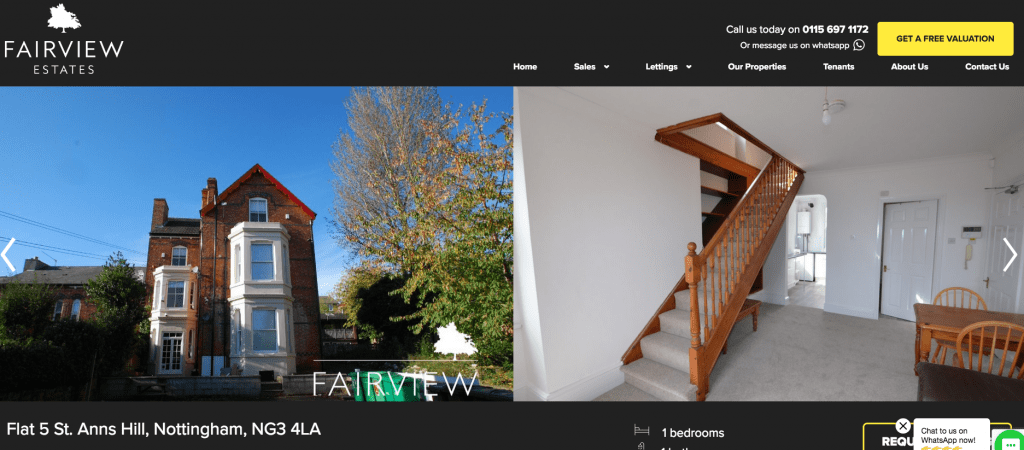 As your letting agent will be responsible for marketing your property, you want to be safe in the knowledge they will do their utmost to get it to let for you. Marketing efforts include the quality of the images and video taken as well as the property description itself. 
Look out for letting agents who have a user-friendly website, who market their properties on social media and better still, have a physical branch too. All of these efforts combined are likely to attract the right tenants in a fraction of the time it would take you alone. 
Check Out Their Recent Reviews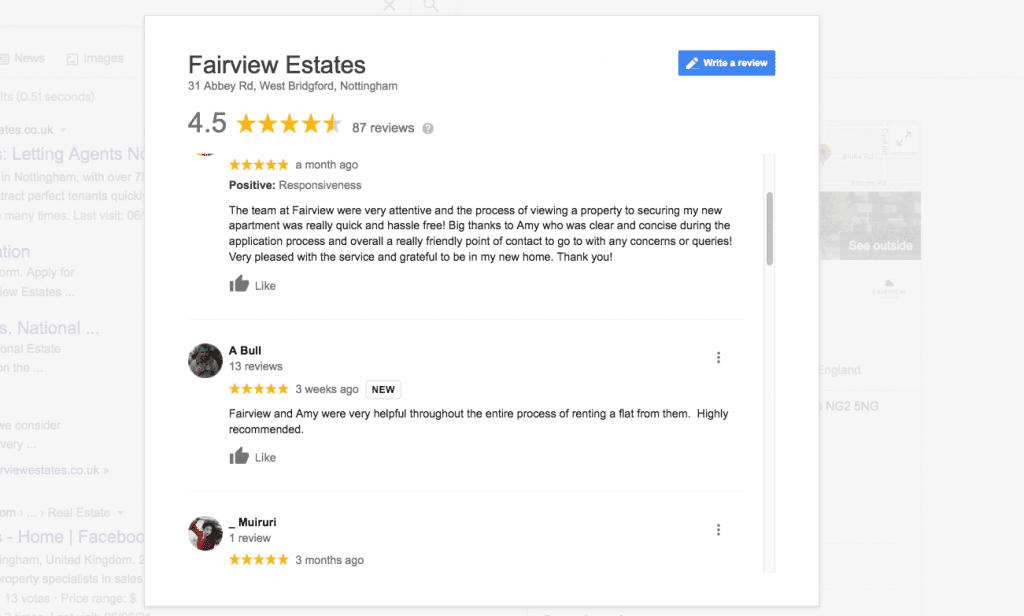 It might sound like an obvious point to note, but when you strip away all the marketing, you're left with real customer reviews about a company. In particular, check out what people are saying about the quality of the service in the last 6 months when the members of staff you will be dealing with are more likely to still be working there.
Most people actually don't leave a good review, and only take the time to write a comment if they've had a bad service because it's an easy way to vent their frustration. So if a letting agency has scores of glowing reviews, you know they must be doing something right.
Estate & Lettings Agent In Nottingham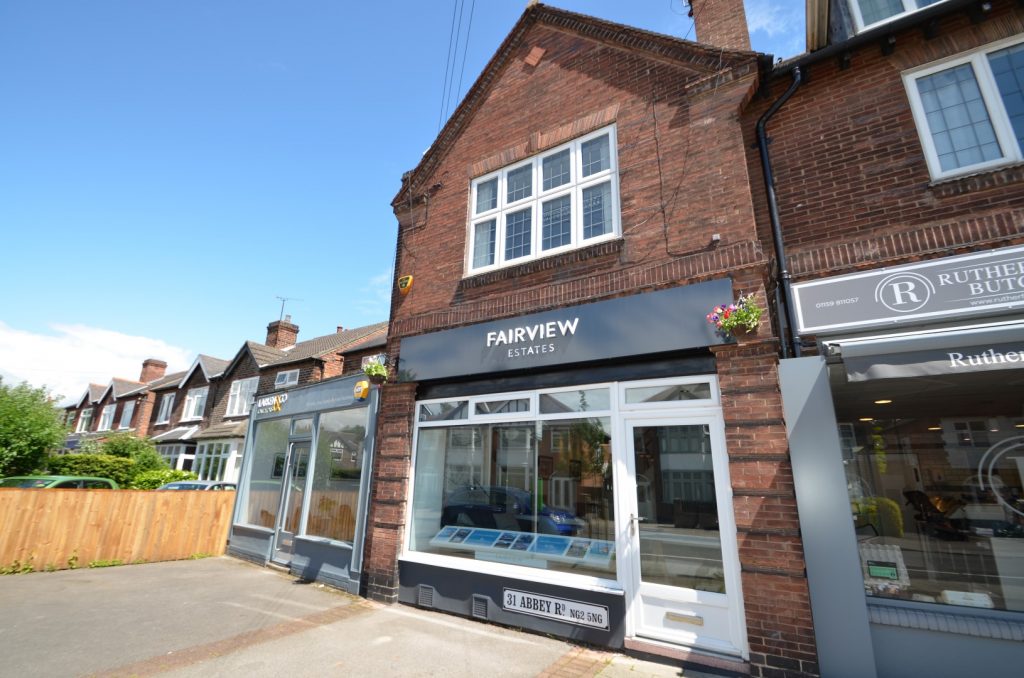 Benefit from our award-winning service and even get a free valuation for your property when you get Nottingham's most vibrant estate agent and lettings agency on your side. 
Alternatively, if you'd like any help or advice on anything we've mentioned above, feel free to give us a call on 0115 958 7791.
For further information on our services, below are a few areas that we cover, just click your area and call our number!