As a landlord, you will collect a deposit for your property before a tenancy commences. One of the main reasons for this is to protect your investment in the event a tenant damages your property. In which case, the money can be used to offset any damage so that you are less likely to be left out of pocket.
However, not all damage is created equal, mainly because it's not always deliberate. Instead, you must also account for damage or deterioration of your property and its contents through what's known as fair wear and tear.
As a leading lettings agency in Nottingham, we guide our landlords on what is fair wear and tear as part of the many ranges of services we provide for both our tenants and landlords alike. Here is our guide to fair wear and tear to explain further. 
What Is Fair Wear And Tear?
Fair wear and tear is damage or deterioration to your property and its contents which is expected due to regular use. The reality is even if you have the perfect tenants who take excellent care of your property, everything within it will still require repair, replacement or maintenance at some point to maintain its condition.
It's also good to note that unlike if a tenant has caused deliberate damage to your property, any damage that is classed as fair wear and tear cannot be deducted from your tenant's deposit.
When calculating what is fair wear and tear, landlords should consider the following:
The age of the property: All properties will show signs of wear, but it is expected that older properties will require more maintenance. Any wear to newbuild homes will be far more noticeable and is not as expected.
The length of the tenancy: The longer the tenancy, the more wear your property and contents will receive.
The number of occupants: The more people live on the property, the more likely it is that wear will occur.
Children/pets: If children or pets are living in the home, wear is more likely. Though landlords can opt to disallow pets from their property at their own discretion.
Examples Of Fair Wear And Tear
Minor scuffs on walls
Faded/lightly stained carpets
Frayed fabric
Loose hinges on doors
Light scratches on walls or floors
Furniture marks on the carpet
Oil stains on the driveway
At the start of the tenancy, an inventory report will be carried out that assesses the current condition of the property and any furniture if applicable. Having a walk through with the tenant will ensure any existing damage has been noted, with photographic evidence also advisable for both parties.
The inspection should then be carried out at the end of the tenancy. It should be expected that the property and its contents will have deteriorated to some extent. The difference is looking out for clear and deliberate damage that was wholly unavoidable. With fair wear and tear, any changes to the condition of the property would be expected and reasonable.
What Is Not Considered Fair Wear And Tear?
Holes in the wall
Broken furniture
Burn marks
Badly stained carpets
Torn carpets
Severe scratches on floors
Graffiti
While this list is far from exhaustive, it does show the difference between the deterioration that occurs due to tenants living in a property every day, versus damage that has been caused deliberately.
For example, while walking over carpets several times a day will eventually cause them to wear down, fade or become slightly stained, if the carpets were torn or had red wine stains on them, this would be considered deliberate damage.
Likewise, breaking furniture or scrawling graffiti is not something that would ever be considered as fair wear and tear, because such acts would have been carried out with intent.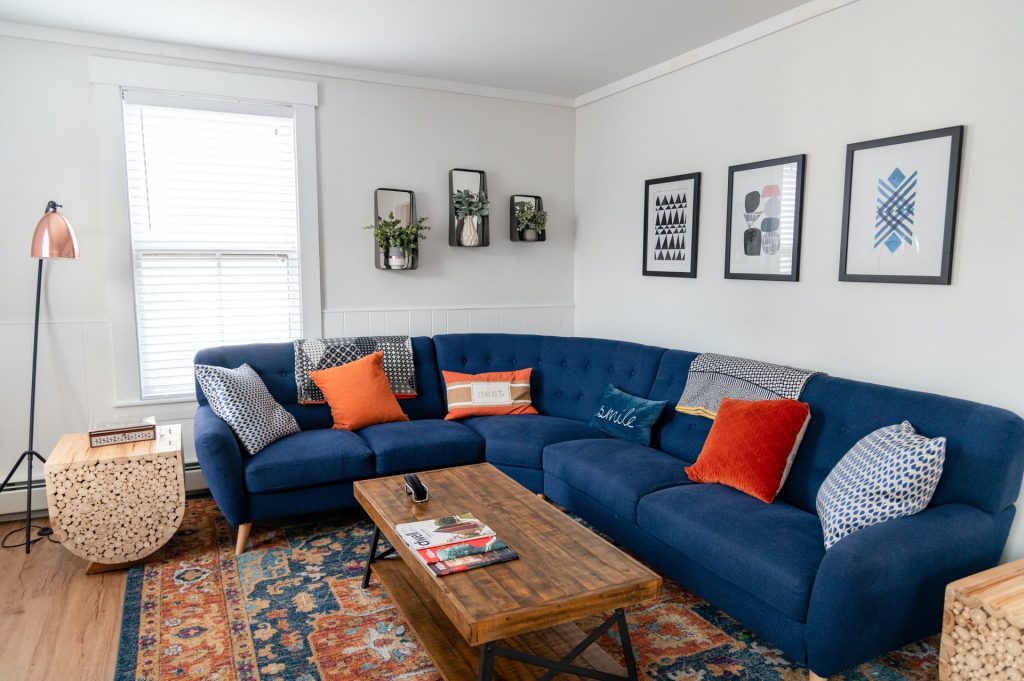 How To Prevent Wear And Tear
It is impossible to prevent wear and tear completely because the nature of living in a property is that the contents will need updating at some stage. This is the same with every property across the land, which is why owning a property is a big responsibility, regardless of whether you are a landlord or not.
That said, there are certainly ways in which you can minimise how often certain aspects need repairing or even full replacement.
Choose Your Furnishings Carefully
As the saying goes, 'buy cheap, buy twice'. While it's perfectly understandable that as a landlord, you want to achieve your maximum ROI by cutting costs when decorating and furnishing your property, you also have to consider future headaches you will create for yourself by doing so.
After all, just because you personally won't be living in the property, that doesn't mean nobody is. Instead, you need to think about how well the items in the home will withstand daily use from your tenants.
So while we're not saying you need to emulate The Ritz in the quality of your decorating and furnishings, you do need to be aware that if you use materials that aren't designed for heavy use, you'll need to replace them much sooner. Therefore, the initial savings you made by using cheaper or inferior materials won't be as good of a deal as it first seemed.
In particular, walls and floors need to be made from durable materials that are easy to clean and maintain. Likewise, kitchens, bathrooms and living rooms also get heavy use as high traffic areas of the home, so make sure they are built to withstand daily use.
Carry Out Regular Maintenance
All properties require regular maintenance to ensure they are safe and habitable. If you're a landlord, then you are legally responsible to maintain the property on behalf of your tenants. Any issues with utility supplies or any safety concerns should be dealt with immediately.
Though, you should also regularly carry out tasks such as window cleaning, gutter cleaning, drain clearance, driveway cleaning, repainting walls etc as needed. By keeping the property in good working order, wear and tear issues are less likely to occur both inside and outside of the property.
Conduct Regular Inspections
Property inspections are part and parcel of what any good lettings agency will do on behalf of the properties they manage. But if you aren't registered with a company such as ourselves, then you'll need to conduct these yourself to check the overall condition of the property.
Tenants will need to be given plenty of notice beforehand. In addition, any concerns raised will need to be noted and followed up on. Typically, property inspections are carried out every 6 months.
Vet Your Tenants
As mentioned, even the most careful tenants in the world will still create fair wear and tear in your property, because it's simply unavoidable not to deteriorate aspects that are being used on a daily basis, often by several people.
Though, there are certain types of tenants who will sway more towards looking after your property, reducing the likelihood of any damage from occurring.
Such tenants may also have excellent references from previous landlords as an example, which is also something that a lettings agency would look out for when finding tenants for your property.
Landlords Nottingham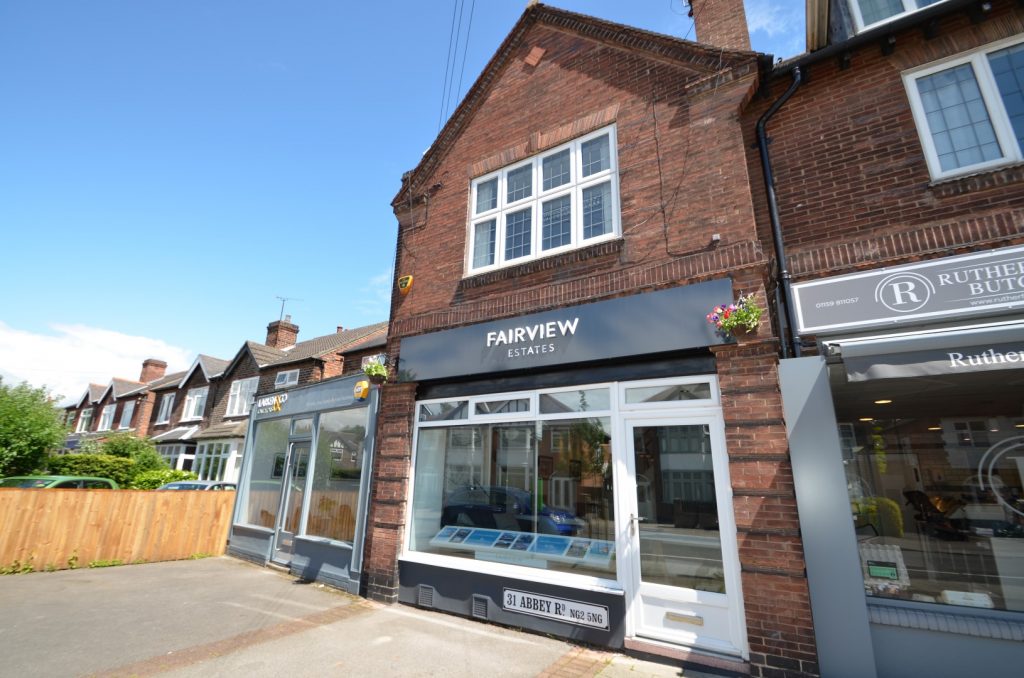 Are you a Nottingham based landlord who is looking to let their property? If you need any help or advice on fair wear and tear, along with any other aspect of letting out your property to tenants we're here to help.
Give us a call on 0115 697 1681 to speak to our friendly team. Fairview is the leading letting agent in Nottinghamshire, and we're ready and waiting to help you.