When it comes to selling your property, you naturally want to make sure you are getting the best possible price. That's sometimes easier said than done though, especially as most people don't sell their home that often so might not be familiar with the current market. Tuning into what buyers are looking for is key, especially if you want to achieve the best sale price not to mention a quick sale too.
Even simple changes can make a huge difference. Leaving the bigger jobs aside, here are some quick ways to add value to your home to guide you.
Get Painting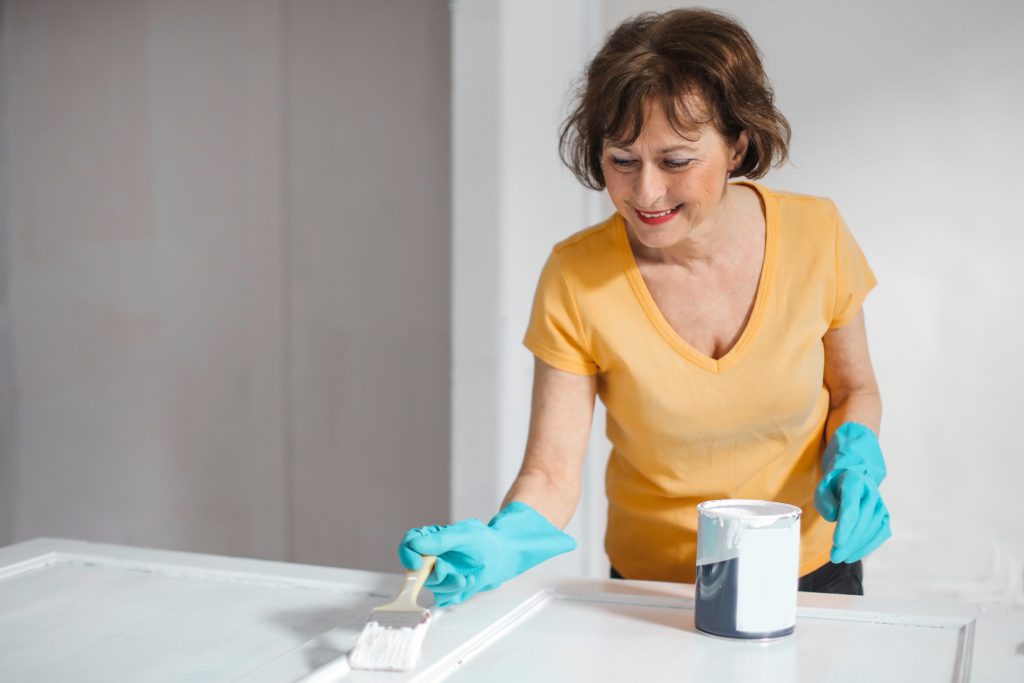 The tricky thing about selling a home is that on the one hand, it's a place where you live. However, it's also something you are trying to make appeal to the masses so it will sell. When it comes to the decor of your home it's important to keep in mind the buyer rather than just your own personal taste. As an example, you might find red walls remind you of your travels but to the buyer, it could feel overpowering. Some paint colours can even make the room appear smaller than it is.
While neutral colours might seem dull to some people, they do allow for your home to be viewed as a blank canvas. After all, strong colour schemes can make the property seem a bit too lived in for most people's liking. Giving your rooms a fresh lick of paint in a white or similar toned down shade can make all the difference. You may also want to check out this handy article on 'what interior paint colours sell houses' to tell you more. If you're still not convinced, studies have shown a fresh paint job can add between 2-5% onto the value of a property. 
Replace Worn Flooring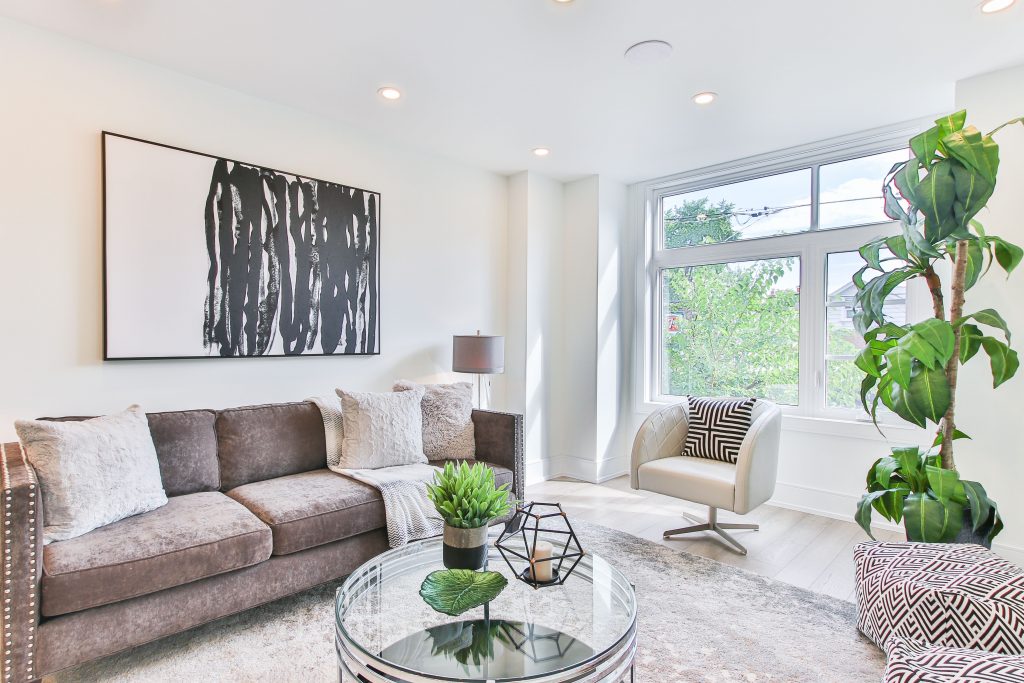 The state of your floors can speak volumes about the condition of the property. Loose floorboards, tired carpets and damaged laminate floors will all give the wrong impression. It can cost up to £1,000 to replace the carpets or hardwood flooring for the average 3-bedroom property. However, this will certainly be recouped with the increase in the value of your property if done to a high standard. Similar to the paintwork, where possible opt for plain appealing colours that will bring light into the room.
If your carpets are newer it's still a good idea to get them professionally steam cleaned before your property valuation and any viewings. As for the floorboards, it's worth having a joiner come out and fix any loose or creaking areas. Alternatively, if you have a period property with original floors (especially old tiles) these can really appeal to buyers when cleaned up.
New Front Door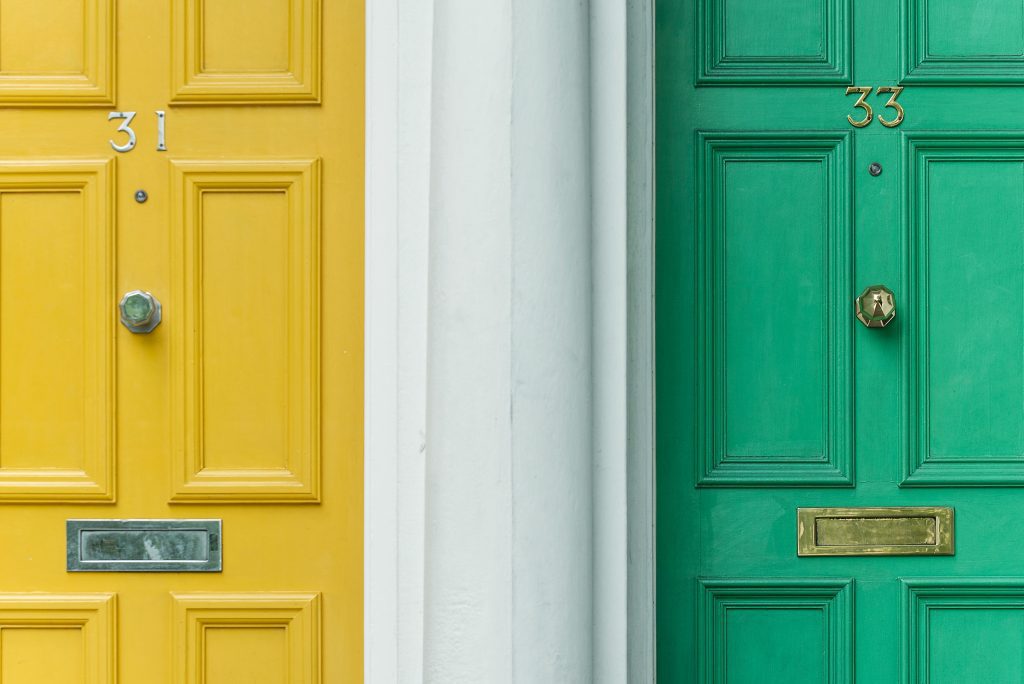 Your front door will be the first part of your property potential buyers will interact with, and it will be the last as they exit the building too. With so much attention going on fixing up other areas of your home, it's easy to let your front door slide. However, given it's a huge part of the first impression someone will get of your property, it could be a costly mistake where the value of your home is concerned.
There are no specific rules about what makes a great front door, but remember it should say 'friendly and welcoming' rather than 'rough and avoid'. If you live in a conservation area then the rules about what you can have as a front door will be more strict. However, for most people, popular choices include traditional wooden front doors or secure contemporary style works well. Another great tip is to ensure the colour of your front door complements your rendering, with white and grey being just one example of a great colour pairing.
Landscaping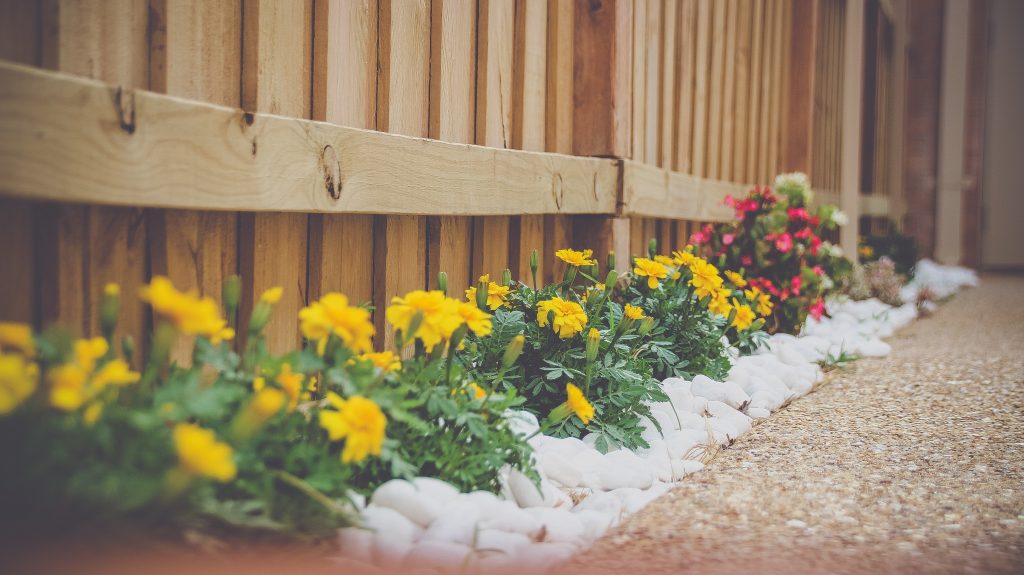 Curb appeal and property value go hand in hand. If the exterior grounds of your property are in need of some TLC, then this could be putting a limit on your potential sale price. In fact, it's estimated overgrown gardens could knock as much as 20% off the value of your property. An unsightly garden will also reduce the value of neighbouring properties too, making it a community wide issue.
Not everyone is green-fingered, and if that sounds like you then it's time to call in the experts. From landscape gardeners to garden clearance teams – there are many services you can access to make your outside spaces ship shape in no time. As houses are more likely to sell in the warmer months, it pays to have some plants in the front which will enhance the look of the property even further. If there is a shortage of space for bins, then it's also a good idea to build a storage unit so that the bins aren't scattered across the front of the property. 
Refresh Fixtures & Fittings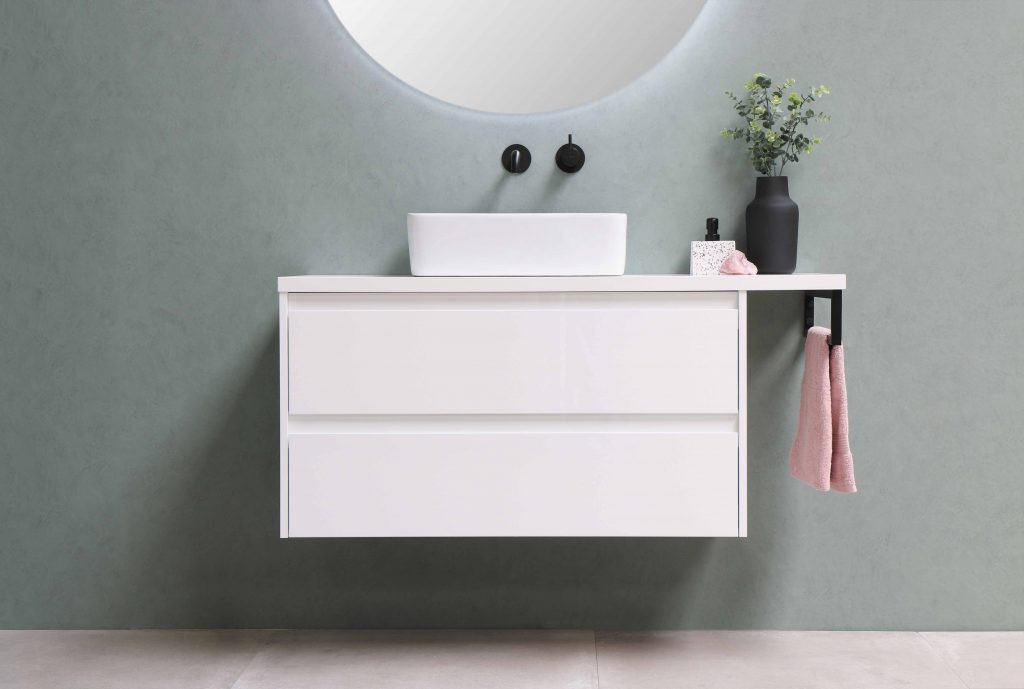 Even if you don't have the budget for a brand new kitchen or fitted wardrobes, there are ways you can refresh your fixture and fittings in a way that will add value to your home. It can be as simple as replacing door handles or replacing your worktop surfaces. In most cases, all it requires is some simple DIY and you can completely transform the look of your home.
Another great trick is to hire a spray paint company. These days you have everything from uPVC windows, doors and conservatories spray painted. They'll even respray your wardrobes or kitchen cabinets, which can make all the difference if they are currently a dark wood colour. The service is quick and effective, and far cheaper than replacing everything from scratch.
Find Out More
The above is just a snapshot of quick ways to add value to your home. In essence, you need to view your property as an asset to be sold. Factoring in what will be attractive to the wider public will help you increase your property price, and ensure it doesn't remain on the market for an extended period of time.
Want to find out more, or are you thinking of putting your property on the market? Get the best lettings agency in Nottingham on your side today! Fairview Estates are a vibrant and established Nottingham letting agency; based in West Bridgford and only 5 minutes from the City Centre. Fairview Estates provide a dedicated professional service to landlords in Nottinghamshire with competitive rates and quality second to none.
Arrange your free valuation with us today or give us a call on 0115 697 1681 to speak to our friendly team.
If you're interested in selling or letting your property, we're here to help. We offer our expertise across the Nottinghamshire area, here are just a few below!