Purchasing a home is an exciting prospect, whether you're taking your first tentative steps onto the property ladder, or if you are looking to move on from your existing home. Likewise, buy-to-let investors also want to fully understand their property purchase, especially since as a landlord they will be responsible for any ongoing maintenance that may be required.
The two main options you have at your disposal are new build properties and existing older properties, which are typically classed as between 50 to 300 years old (or older!), depending on the area you are researching.
As leading estate agents, we're keen to help you make an informed purchase decision, given property is one of the most expensive investments any of us will ever make.
In this week's post, we're specifically delving into the area of new builds. As they are all shiny and new, does that mean they make the best purchases versus homes that have stood the test of time? Here's what you need to know.
New Build Properties: An Overview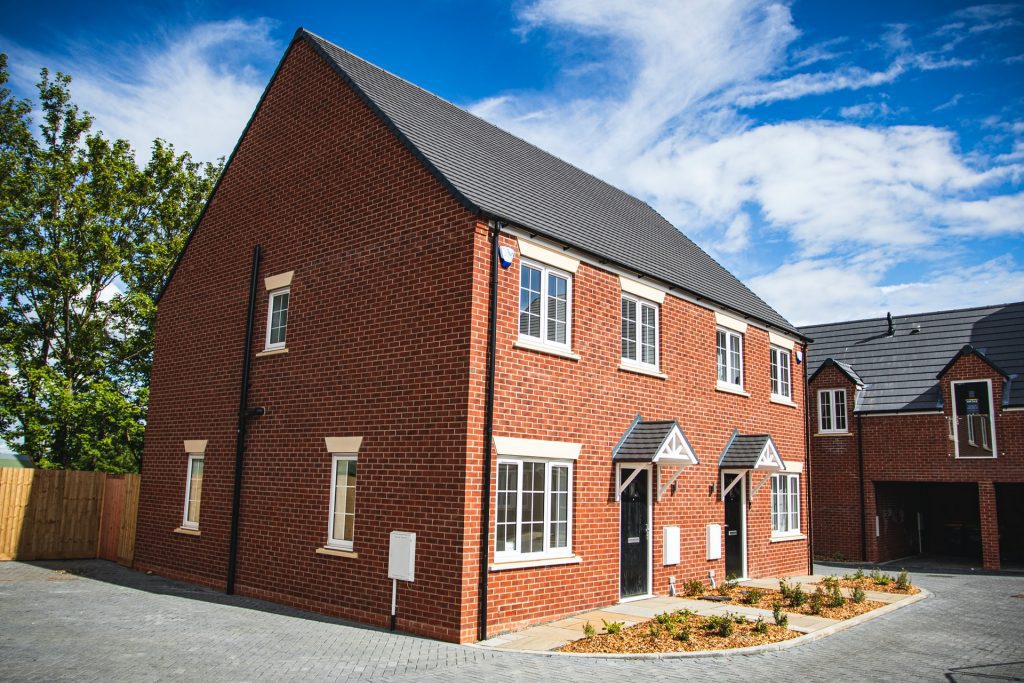 Figures released by the government suggest over 170,000 new homes are built every year in the UK. Quite often, new developments tie in with the government's Help To Buy scheme, which sees first-time buyers pay a 5% deposit, instead of the standard 20% deposit required for anyone who has never had a mortgage before. This can make it much easier to secure a new build home versus an older property since only newer homes feature on the scheme. 
By far the biggest advantage with a new home is that you will be the first owner, which can help you feel more settled compared with moving into an existing property that may still feel like someone else's, especially before you've had a chance to redecorate. In many cases, the developers will allow you to choose the fixtures and fittings that go into a new property as it is being built, which just isn't possible with older homes.
With new-build developments appearing all over the country, you'll find them in most locations, especially if you live in a town or city such as here in Nottingham. 
New Build Property Pros
Nobody has lived in the home before, meaning no signs of wear and tear and it will be easier to customise it to your personal taste, especially if the property is still in the development stages.
More choice over the plot you choose versus purchasing a house for sale in an existing street
Most new build developments qualify for the help to buy scheme
Every aspect will be built with current building regulations in mind
New build homes are generally far more energy efficient
New Build Property Cons
The quality of the finished product very much depends on the developer involved
Newer homes are built quicker than in previous generations, increasing the potential for faults
New developments tend to be on smaller plots and in closer proximity to other homes
New build homes lack the quaint charm or architectural features found in period properties
Newer developments can sometimes lack nearby amenities such as shops, schools and medical facilities
Older Homes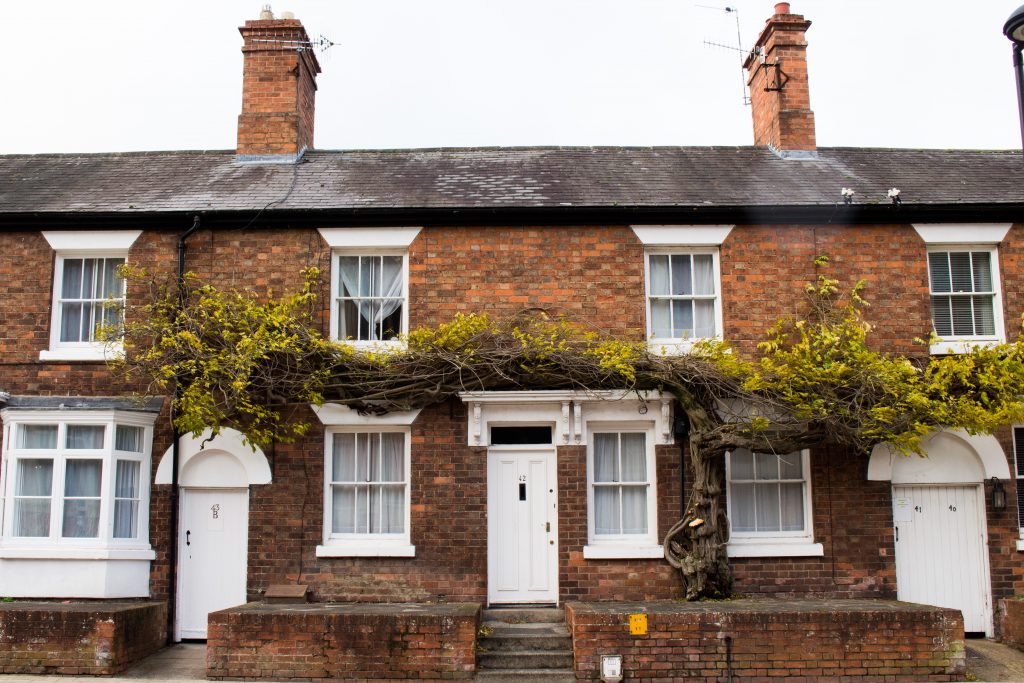 From Tudor dwellings to Victorian terrace homes, it's fair to say that older properties are full of quintessential British charm.
For many people, choosing an older home is due to a style preference, especially given period properties are more likely to contain original features, and also tend to benefit from more internal space including high ceilings.
While all properties require maintenance, older homes are more likely to need costly repair or renovation works, especially when it comes to aspects relating to safety, energy efficiency or simply removing dated decor. In the most extreme cases, the works may have to be carried out under controlled circumstances, such as if the property is a listed building.
The upside is that renovating a period home has the potential to generate a lot of value, all while making the space your own. Renovating does of course require skills, time and labour meaning it's not always an ideal choice for those on a budget or busy family units especially with small children in tow. Unless of course, you have the budget to move out while any heavy work takes place.
That said, not all older homes need extensive renovation work. But, some work should be expected, unless extensive improvements have been carried out at least in the last decade.
Older Home Pros
Older homes particular those built in the Georgian or Victorian era (or before!) have a nostalgic charm not found in newer properties
Potential to secure a lower asking price for homes in need of renovation
Moving into an existing community can offer a sense of security
More information is available about the value of properties in the area, crime rates etc
Improving an older home, especially if extending can add serious value
Older homes usually have larger internal rooms and outdoor space versus newer homes
Older Home Cons
Less choice over the homes available for sale versus a large plot with endless vacant homes to choose from
The need for maintenance especially when it comes to aspects such as the roof, windows, rendering, kitchen, bathroom etc.
May have faults due to the age of the property and changing building regulations, i.e the need to perform an electrical rewire or remove asbestos
Older homes often lack energy efficiency, so may require upgrades such as cavity wall insulation, double glazing, central heating installation etc
The Verdict
It's fair to say that both new build properties and older homes have good and bad aspects. That's why the focus should be on what you're prepared to work with as a property owner, along with thoroughly researching the property before making a decision.
For new build homes especially, it's essential to research the developer and the plot itself to make sure there aren't any hidden cons, such as the developer having a poor reputation or the plot being prone to flooding as just some examples.
If you are going to opt for a new build home, then it should be the smooth experience that you intended, especially if an older home seems like too much work, or you want to purchase a home that nobody else has lived in before. That's why as well as needing full confidence in the developer, you'll also need to get a feel for the area in person before signing on the dotted line.
As for older properties, their main attraction is that they hold a lot of charm and character. While they can often require a lot of work to bring them up to standard, for some people the renovation is all part of the process. But understandably, heavy construction work isn't always ideal especially if you're on a budget or simply don't fancy months of disruption.
So to sum up, you should buy a new build *if* it's right for you and your personal circumstances. If not, the good news is that there are an abundance of older homes set in well established communities you can consider too.
Nottingham Estate Agents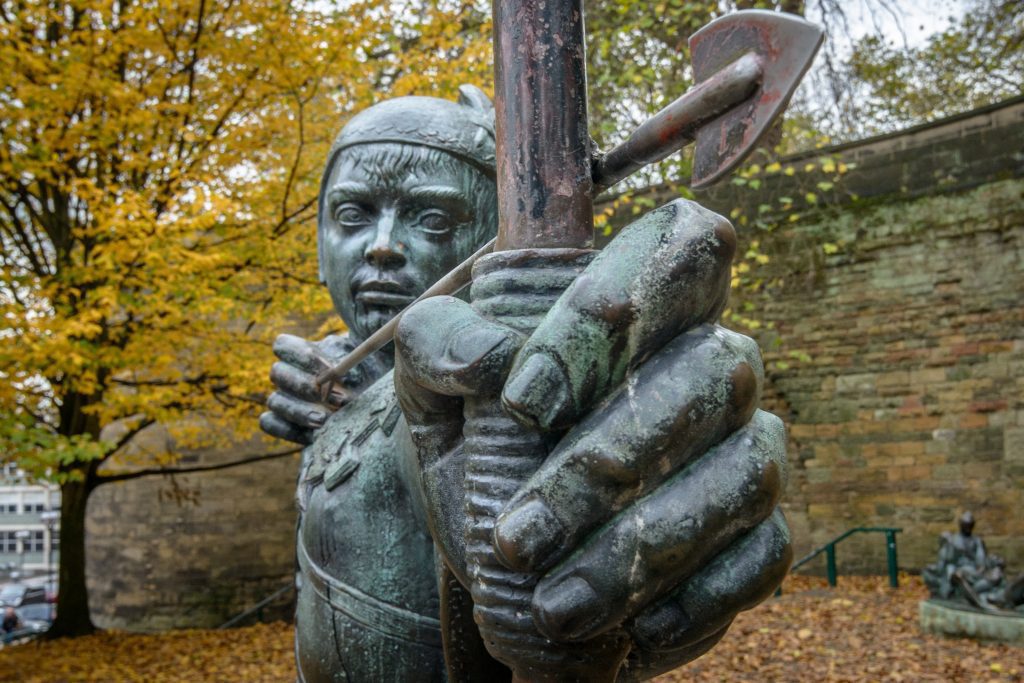 Fairview Estates is based in West Bridgford, which is on the outskirts of Nottingham. As a local estate agent, we pride ourselves on giving our clients a tailored approach to their property search.
Specifically, we're keen to match you up with a property that suits your needs as an individual or family unit, in terms of the property itself as well as the area it's located within.
Scroll down to view the areas across Nottinghamshire we cover and be sure to check out our blog for everything you need to know about purchasing or letting a property in Nottingham.