If you're new to working from home, you might not be used to staying focused in an environment where normally you relax and spend time with your family. It can be quite a big adjustment, but one which is crucial to get right if you are to be able to complete all of your tasks to the best of your ability.
After all, productivity hinges on the environment you work in. Here are our top tips to creating a productive office space at home to guide you on what to look out for.
Choose The Best Space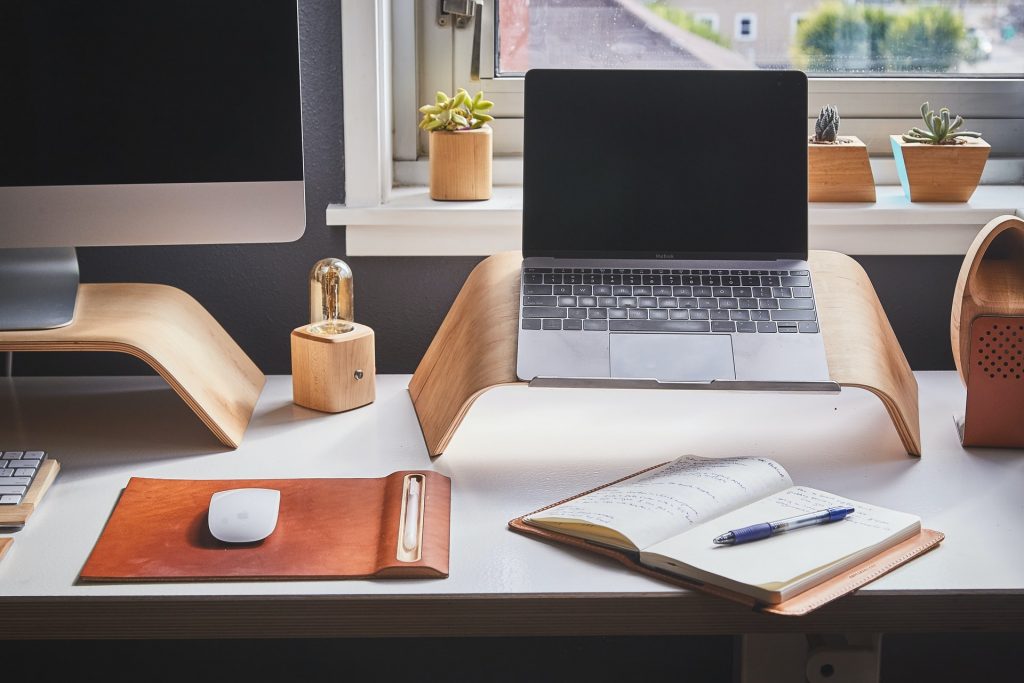 It's so easy to make your office space an afterthought in your home, but ultimately working at home can only be successful if you're able to remain focused.
Therefore, to maximise productivity, your home office should:
Have access to plenty of natural light
Be well ventilated so that fresh air can circulate
Provide enough room for a desk, chair and any other accessories
Ideally, be in a quiet corner of the home
Offer secure cabinets/safes etc to maintain GDPR while working from home
The above points take into account the fact we spend approximately 90% of our time indoors. Our circadian rhythm requires stimulation from natural sunlight, which is difficult to achieve if we aren't leaving the front door. But by placing your desk by a window and allowing fresh air into the room, you can help counteract the effects of staying indoors all day. Best of all, such aspects will help you concentrate better too.
Ideally, don't set up your office in noisy areas of the home, especially near busy hallways or doorways. Also see if one side of the house is quieter, which may be a back room if your property is situated on a busy street.
As a side note, if you are responsible for handling any physical documentation, especially confidential client information, then you'll need a way of storing this at home in line with GDPR. Although not strictly related to productivity, keeping on top of your professional requirements will make working from home as stress-free as possible. 
Consider Building A Garden Office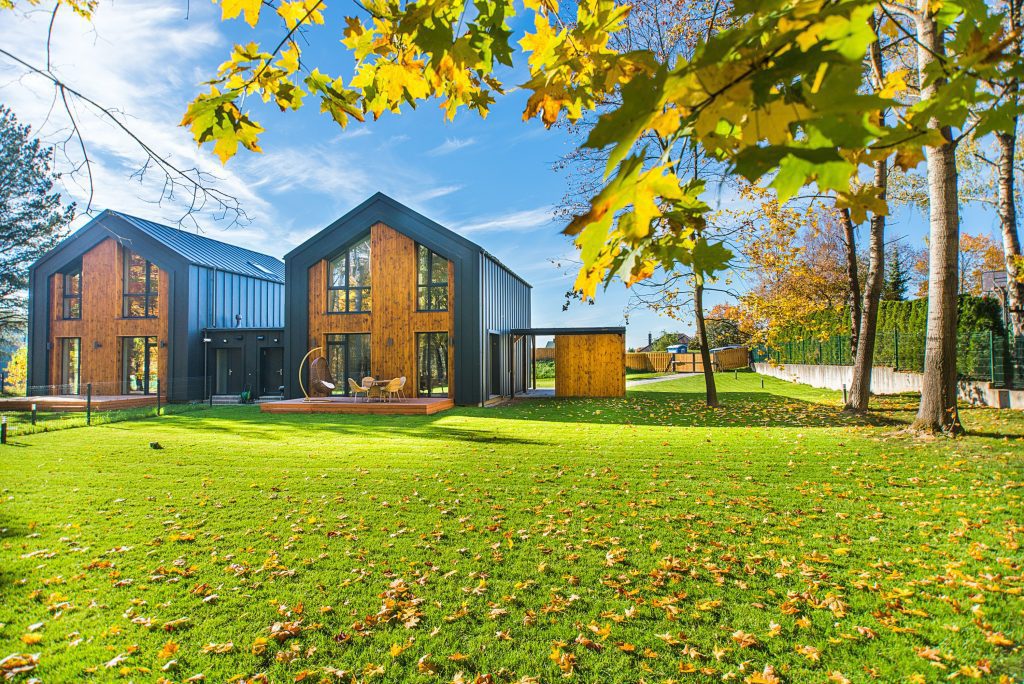 Granted, a garden office is a bit of a luxury, but if you have the room and budget, it's well worth it. Garden offices can be made from a variety of materials depending on your budget and aesthetic preference and can be constructed relatively easily.
Given a garden office can add as much as 5% onto the resale value of your property, the price of having one built could pay for itself in the long run. As we mentioned, working professionals, in particular, are now looking out for such features when buying or renting a home too. 
When it comes to productivity, having separate spaces between where you work and live can create a better work/life balance. That's because when you close that office door and head back inside, you're now in your home… not at work! So when you're at your desk, you are more likely to be tuned into your work, rather than distracted by the TV.
Remove Distractions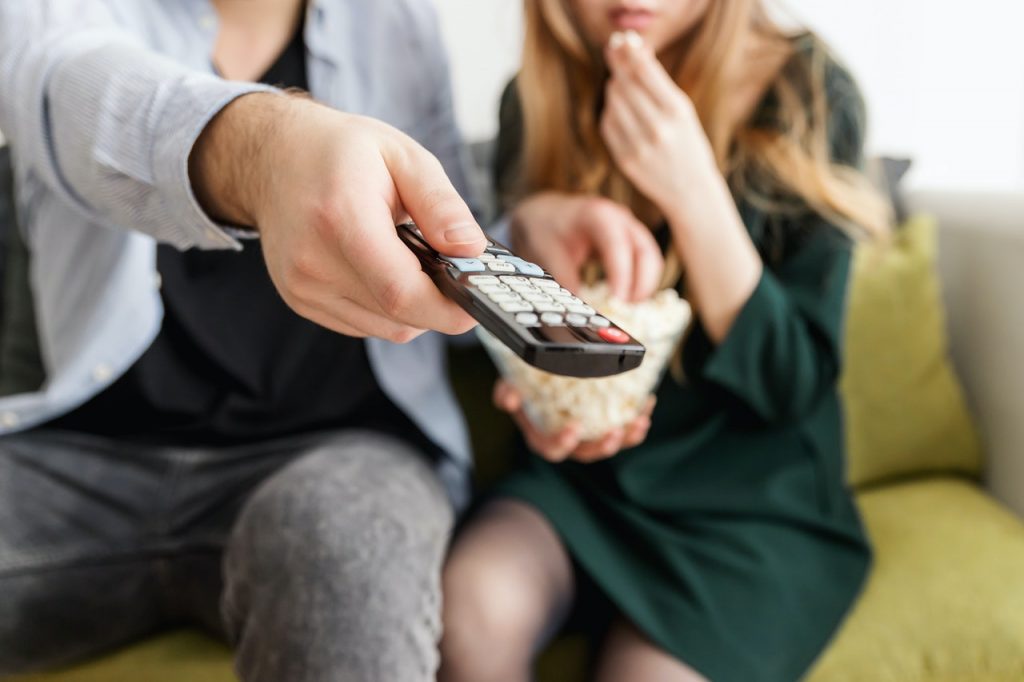 On the subject of distractions, your work isn't going to do itself especially if you become easily distracted or are prone to procrastination. The room should feel like a calm, productive environment.
Take a look around your home office space, and remove anything that is causing you to break focus, including visual or noise stimulants. You may also want to put a lock on the door, especially if children or pets have been known to interrupt important Zoom meetings with clients.
Factor In Ergonomics
It's difficult to remain on task when all you can think about is that backache or how your clunky keyboard is giving you RSI.
What you need to consider is the height of your screen, making sure the top of your screen is in line with your eyes to avoid straining your neck. Your chair needs to support your spine so that you aren't leaning forward or developing strains due to poor posture. Desk equipment such as the mouse and keyboard can also be ergonomic, reducing injuries you may receive from repetitive movements. 
It's also a good idea to develop a stretching routine specific to office workers. There is no correct way to sit all day, so every hour or so try to get up and move. Doing so will also help you be more productive because when you sit back down again you'll feel more energised. 
Working From Home Nottingham
Are you looking to rent a property that suits your needs now you work from home? Here at Fairview estates, we provide dedicated professional letting agent services to our clients across the Nottingham area.
With a huge range of local knowledge and property expertise to match, we'd be more than happy to help guide you with your rental property search across Nottingham.
Give us a call on 0115 958 7791 to speak to our friendly team. Below are a few areas that we cover, just click your area and call our number!